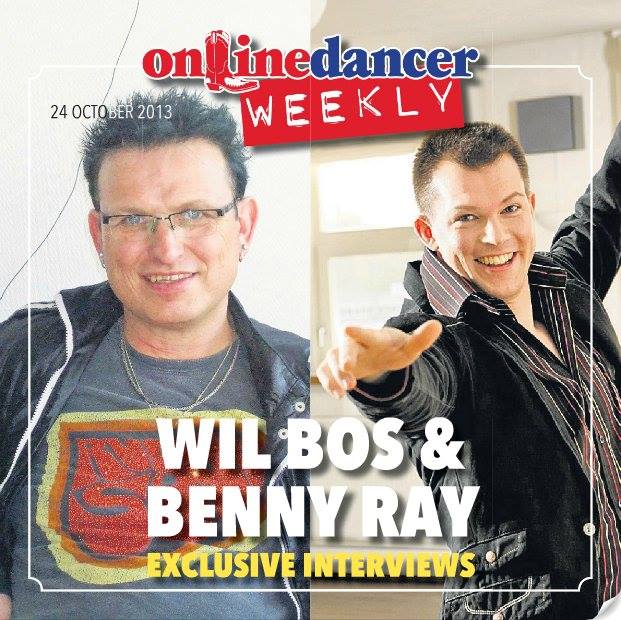 Click on the picture for the interview

Hi Dancers,
Voting for Linedancer Magazine Crystal Boot Awards
The good news is that I am now a Nominee in 3 categories for the Linedancer Magazine Crystal Boot Awards so I owe a big Thank you to all my friends that took part in the first round of voting. These are the Categories: International Choreographer; Line Dance DJ; and Male Dance Personality.
It's time to vote AGAIN!
This is your link:

http://www.linedancermagazine.com/online-18th-cba-vote.html
I will have a better chancing of getting at least one Crystal Boot Award if you select my name in each of the three categories. I would really appreciate your votes because I need all the help I can get. You don't have to be a linedancer to vote and not even to be a subscriber to Linedancer Magazine, so friends are welcome to vote.
All you need to vote is an e-mail address and to go to the above link.
When actually voting, don't forget to add your name, telephone number and e-mail address.

The DATE LIMIT for voting is:
WEDNESDAY, 8 JANUARY 2014 at 12h00 (GMT).

Thanks a million times for voting for me.
Your friendly Choreographer, Instructor , DJ and Dancer
Wil Bos


you looking for the new dances



*** Liar Liar ***


Click here





*** Bird Dog ***


Click here



*** Neon Lights ***


Click here



*** A Venga Hot ***


Click here



*** The Thunderer ***


Click here



*** Gotta Stick Together ***


Click here



*** Pero Me Acuerdo De Ti ***


Click here



*** Blurred Lines ***


Click here




*** All Over Again ***


Click here